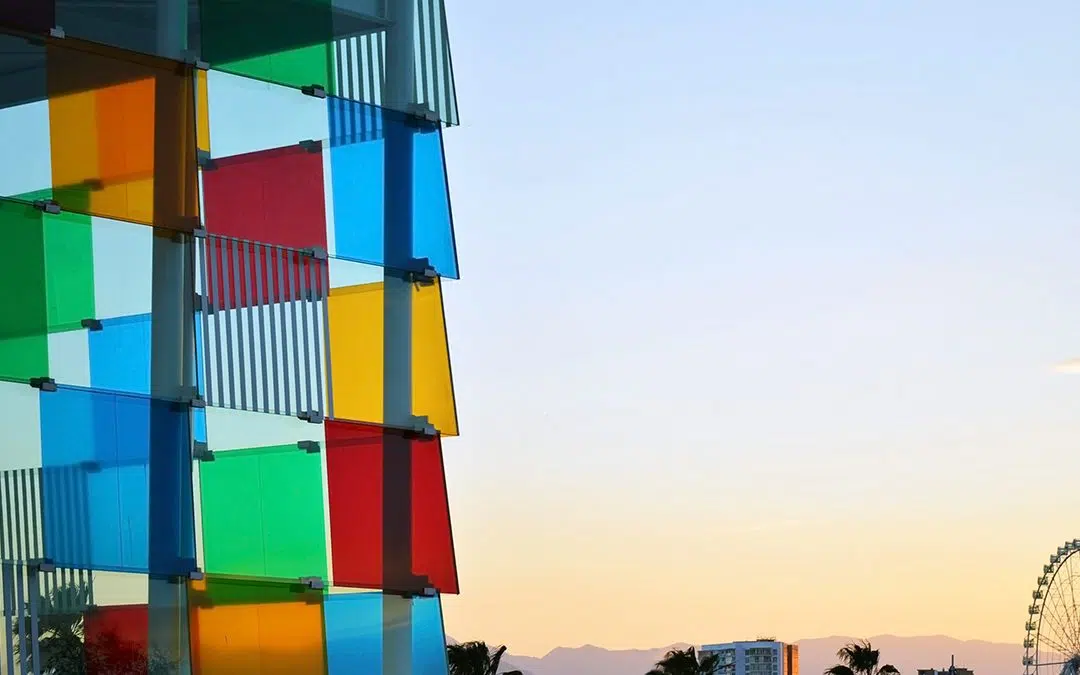 A trip around our favourite Spanish museums (part I)
The museums of El Prado and Reina Sofía in Madrid, Guggenheim in Bilbao, Dalí in Catalonia (a theatre-museum, to boot), and Picasso in both Málaga and Barcelona, the Centre Pompidou of the former, and even Valencia's City of Arts and Sciences… all show how in Spain there is art in every direction of the windrose, harbouring names known to everyone, regardless of whether we are connoisseurs or not. Spanish museums boast international renown and are the reason why score after score of tourists come to visit us year after year, hence a route throughout them seems the right thing to do.

Spain's manifold offer of art, science, culture, and the promotion thereof, makes all Spaniards proud (or should make them proud, if they have not yet discovered it themselves). We have over 1500 museums, which is nothing short of overwhelming, but we will nonetheless try to summarize matters in this post by mentioning our favourite museums and art spots from every region.
If speaking about the inland, there is no way we omit the wonderful "art triangle" at the capital, the triumvirate formed by the "Museo Nacional del Prado", the "Museo Nacional Centro de Arte Reina Sofía" and the "Museo Nacional Thyssen-Bornemisza Madrid". Three real jewels found relatively close together, the paradise where we must all submerge in every one of our visits to Madrid:
Madrid's National "Museo del Prado".
The country's most visited museum, considered by many as the crowning achievement of Spanish art, opened to the public for the first time 200 years ago under Ferdinand the VIIth. Its catalogue makes it impossible to encompass in one single visit. Goya, Velázquez, Titian, Raphael, Botticelli, Caravaggio, Hieronymus Bosch, Rubbens, Rembrandt… are but some of the artists signing the pictures to be enjoyed in the museum.
Madrid's National Museum and Art Centre "Reina Sofía".
Second in this most raffinate triangle is a museum devoted to contemporary Spanish art, a living space likewise capable of hosting musical events, dance and other real-time performances. Located in a Neoclassical building from the XVIIIth century, it offers to the public works from Dalí, Miró and many others, but -doubtlessly- the biggest player in the rooster is Picasso's Guernica, an icon of, and testament to, the history of Spain with its impressive almost 8 meters in length to express the sadness of a period -the Spanish Civil War- as seen by the eyes of the Cubist master.
Madrid's National Thyssen-Bornemisza Museum.
Lastly, we find the Thyssen Museum, Spain's most important private collection in exhibition since an agreement with Hans Heinrich concerning 775 works was signed. A foundation was created to administer such a collection and the architect Rafael Moneo was put in charge of the complete refurbishing of Villahermosa's old palace so that, these days, masterpieces from the likes of Rembrandt, Caravaggio, Renoir, Monet and Van Gogh can be displayed.
When talking about museums and Andalusia our eyes with great ease will steer to Costa del Sol, especially the fair Málaga, where in fact our favourite southern art is found:
Málaga's Picasso Museum.
At the city centre we find the Buenavista Palace (of which a century has passed since it was declared a National Monument) hosting one of the most impressive collections of the artist, focused on conveying understanding about part of the life and work of the city's most eminent son. Here we will find the answer as to how Picasso transitioned from the study of classical art to shattering all conventions. A must-see with 150 works on display for the admirers of this international icon.
Málaga's Pompidou Centre.
This space is part of George Pompidou's National Centre of Art and Culture, headquartered in France, with over 6000m2 of exhibition area filled with art from the XXth and XXIth centuries, thematized in sections like "metamorphosis", "portraits", "faceless men", "the political body" or "shattered figures". A museum to discover the most original and creative selections, with exhibitions such as the one devoted to Dadaist cinema, or Surrealist cinema, or even Frida Kahlo's corner.
Without mentioning again central Spain, there is still a multitude of places and variety in museums, albeit smaller, focused on specific niches or veering towards local traditions. And above all two singular places shine:
Salamanca's House-Museum "Lis".
A pearl of the northwest, Salamanca keeps in secret one of the most peculiar Spanish museums to be visited, one characterised by its colourful stained glass and the display of bronze statuettes, jewellery, glass, clocks… albeit more remarkable than all of them is its peerless doll collection. An Art Decó and an Art Nouveau museum together to spend a different kind of day, admiring the diversity of the medley, not forgetting either to stop by the cafeteria, which verily merits belonging to a museum.
Mérida's National Museum of Roman Art.
Located next to the Roman Theatre and Amphitheatre of the Extremadura's "Roman" city of Mérida, also west of the country, this museum is nothing short of a treasure. Declared a World Heritage Site by the UNESCO, owing to its historic value and a refurbishing helmed by Rafael Moneo (which, in fact, led him to be recognized for the first time outside Spain), the National Museum of Romant Art is, encompassing more than 36,000 items, the epitome of Roman art in the country: sculptures, mosaics, coins, tools and cutlery from the past… all in the one which was capital to a third of the Roman Empire's stay in Iberia. Without a doubt one of the world's most important archaeological exhibitions, an indispensable.