Spain Inside is a DMC specialized in exclusive trips and experiences across the country. Customized itineraries which we design next to each client to create an authentic experience, a unique way to discover and enjoy Spain.
more about us
History & Essence
Spain Inside was created in 2013 with the innovative aim of immersing tourists in local regional festivities. With us, tourists experience exactly the same as the locals. Breaking with traditional tourism by becoming part of the destination and not just seeing things from the outside. This new concept of tourism was decorated by the bank La Caixa and Fundeun in the "New Business Ideas" Awards 2015. In addition to keeping our core essence, we added exclusive experiences which trespass traditional festivities, experiences you thought you could never live or you imagined you could never experience .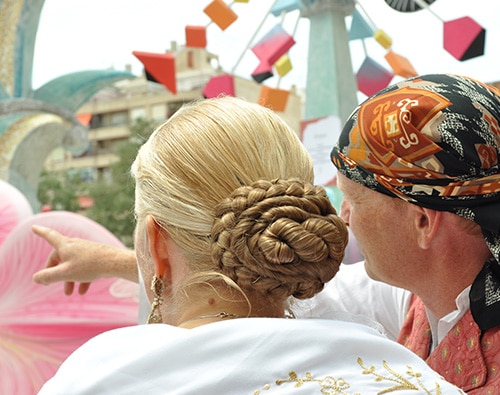 Thus we nowadays offer a manifold of exclusive travel solutions with the same essence: one-day experiences or long duration journeys including all due services, for groups big or small, to visit a region intimately or sweep the country visiting landmarks… It all depends on what is it that you want. Our job is to listen to you, council you and craft the trip or experience of your wishes.

Jesús Molina - CEO
"There is a path to every destination and in how we walk that path happiness is found"
Our clients recount their experience
My clients were very pleased with their 3 week stay in Spain and the assistance provided. I love when they come home extremely satisfied. They were really great in paying attention to the details. These clients travel a lot and they actually told me this was the best trip of all... the kind that will leave them with wonderful and long lasting memories. They really did a great job and I sincerely appreciate it, thank you.

The most surprising thing was to be immersed in Alicante's Hogueras. I was not expecting something as authentic. I was dressed like a princess, people applauded at us… It was fantastic.

They designed a country-wide journey throughout Spain taking into account everything my clients wanted and recommended extra and original activities, which we added to the package.

We enjoyed the Moors and Christians festivity along with a German group of entrepreneurs. We were delighted by such an incredible atmosphere, by the people and, of course, by the dazzling parade. A lovely town overall.