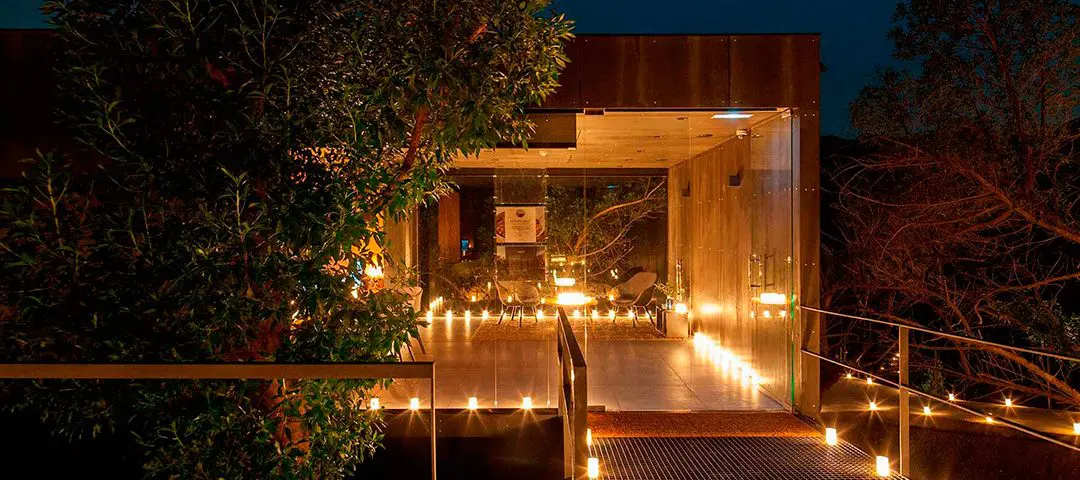 Unusual hotels to keep in mind when visiting Spain
In some hotels luxury and exclusiveness are not found in their location, service or furniture's suavity, but in the atmosphere they manage to create, in the notions they arouse or the aim to which the accommodation was conceived.
We want to give you a couple of examples of noteworthy hotels which can become the key element in your next trip to Spain.
Sleeping in a bubble, connecting with the starts.
If astronomy is your passion or you simply seek relaxation in a unique environment this hotel nearby Toledo can be a fantastic option for a one-of-a-kind experience.
Rooms in this peculiar lodging have a transparent spheric structure of about 30 m2 attached to them which allows for a panoramic view of the sky. A wonderful way to disconnect from the city given that this hotel, by the name of Miluna, is located in an isolated place where noise and light pollution are absent, where the only frontiers to be seen are nature's and where intimacy is achieved by subtracting, rather than adding, elements.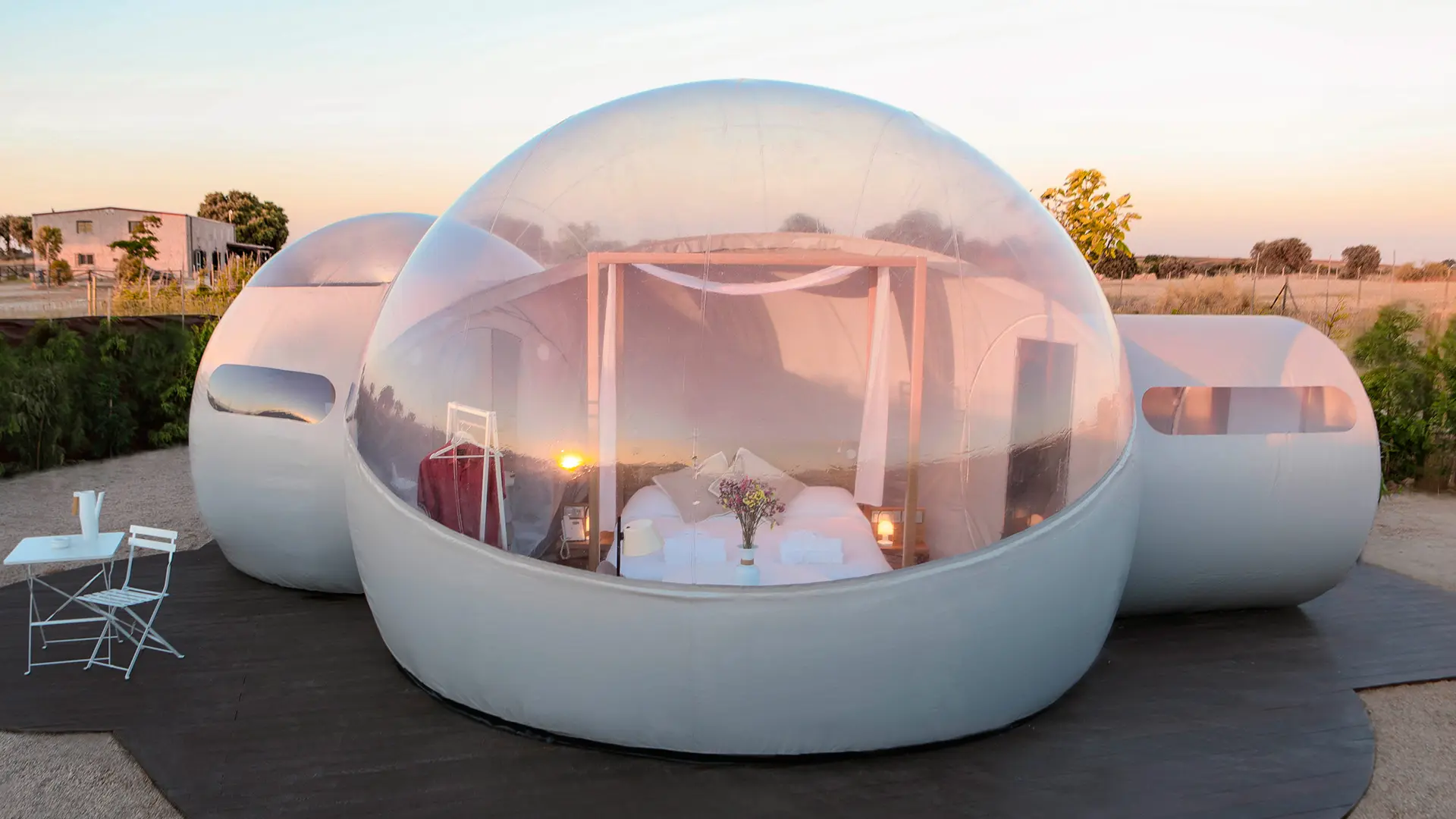 You have surely pictured yourself there, at night, enjoying the absolute darkness, admiring the galaxy from either the bed or the telescope in the garden of your own room. But, of course, there is no need to wait until nightfall, because wonders await you too at sunset or dawn.
Doubtlessly a great alternative to the classic city lodging, this hotel can be the perfect option to recharge your energies during your Spanish trip.
Blend in the environment, escape reality.
Another way to relax yourself without having to travel to the stars can be to connect deeply with your environment, and that is the country with which the first "landscape hotel" in Spain was born.
Located inlands in Alicante, VIVOOD Landscape Hotel offers an immersive touristic experience in a natural environment and yet it does not renounce to the amenities of a luxury hotel. All in all, a unique opportunity to, doing away with technology and the frenetic pace of daily life, connect with yourself.
This exclusive lodging for adults was conceived by a team of architects which, from the get go, tried to keep to a minimum the environmental impact of the structure over this nature park in Alicante's mountain range. Its 35 rooms were constructed in a warehouse, then placed in its current location and supported by pillars above ground, which minimizes their environmental impact and respects the current ecosystem.
An unparalleled project which brings us to nature thanks to the two elements we miss in daily life: harmony and equilibrium.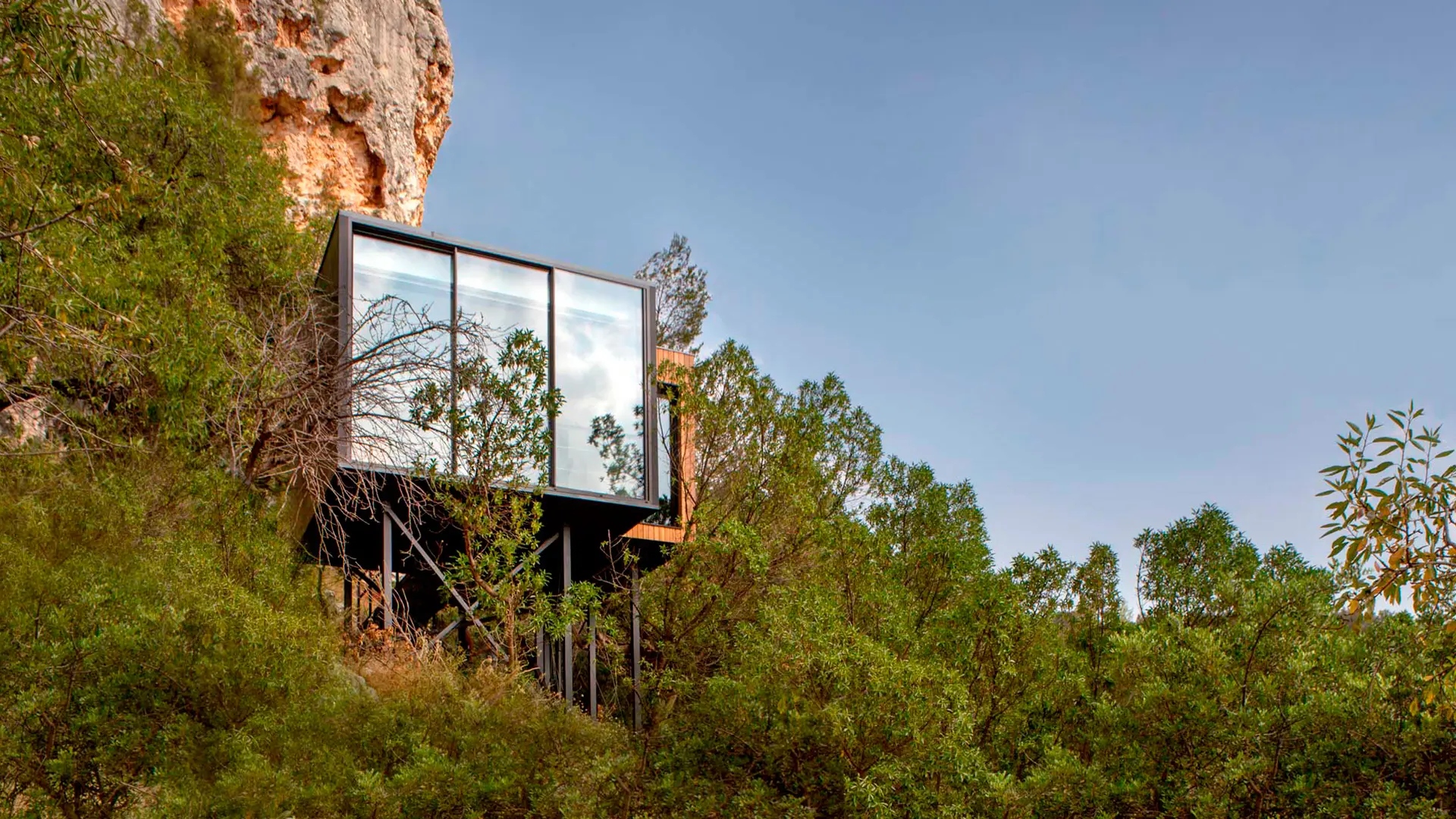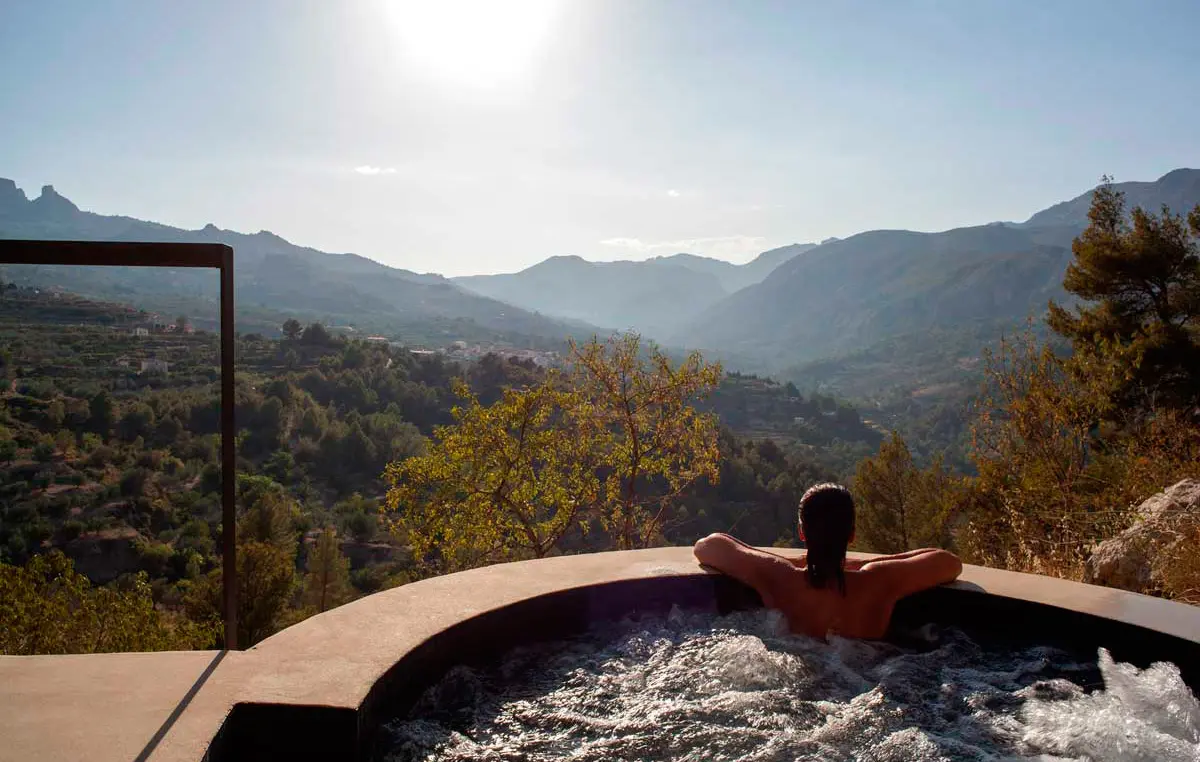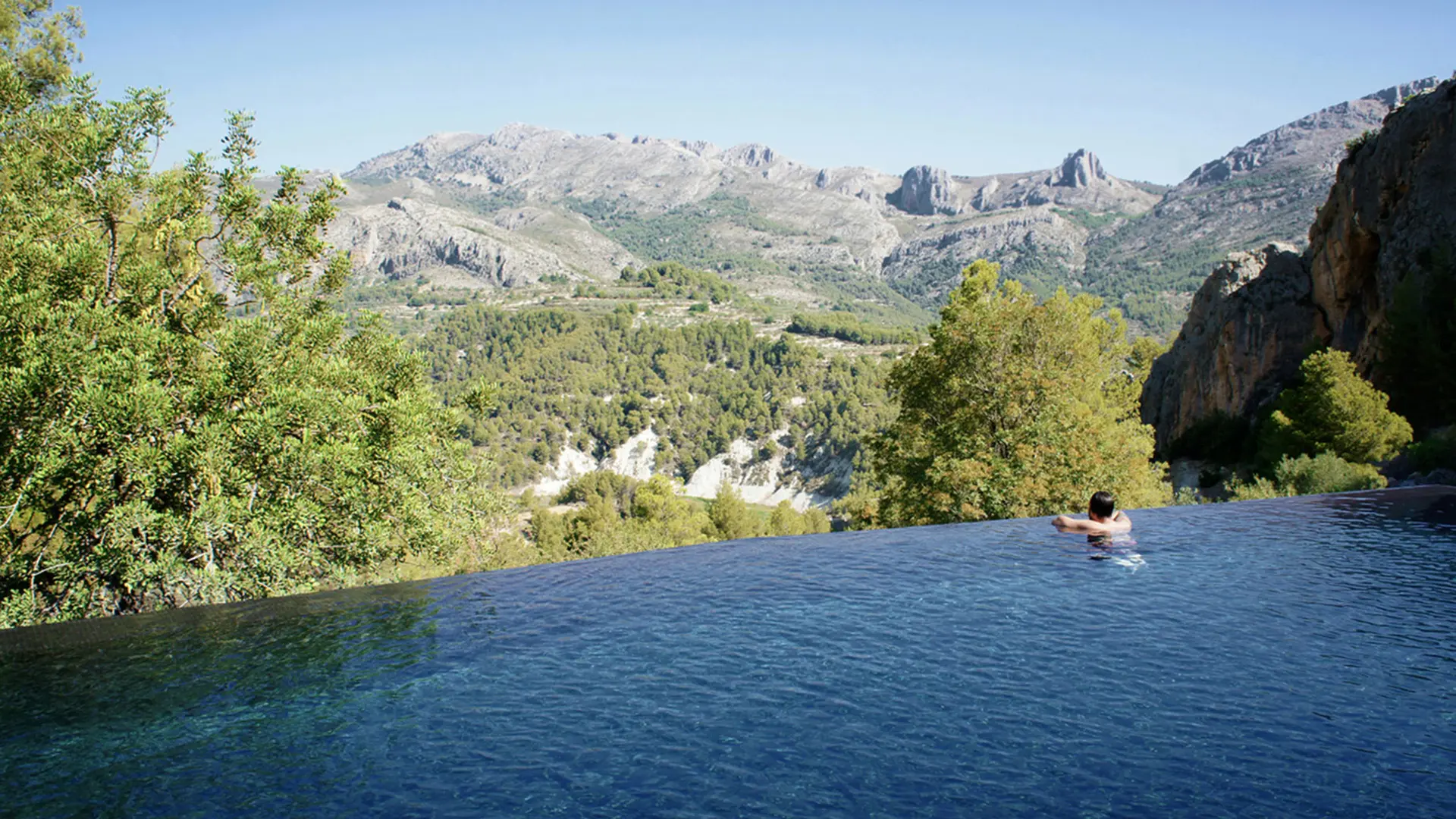 © Pictures included on this post are the property of VIVOOD & MILUNA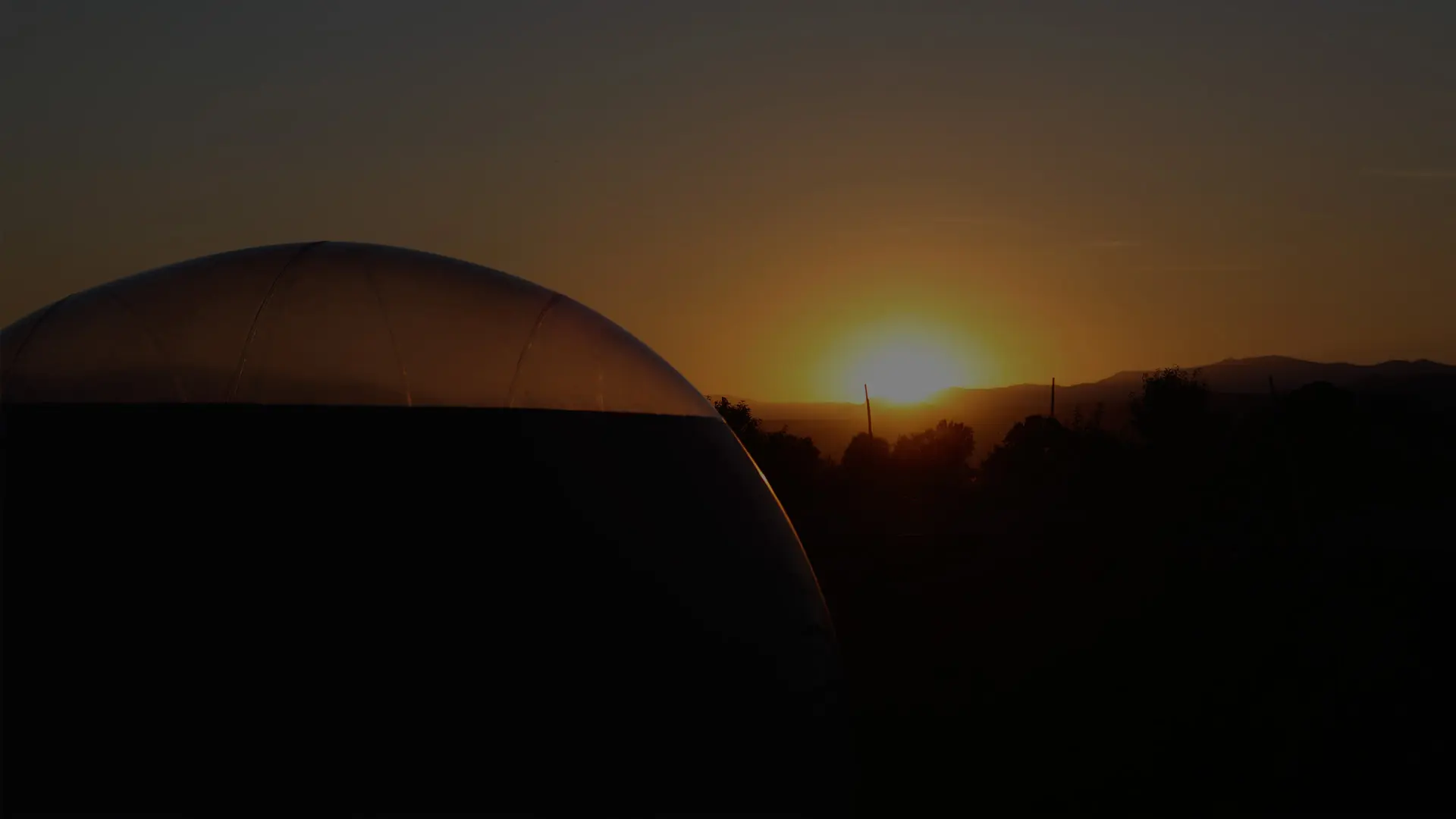 Which one do you like the most? Ask us for a peculiar lodging in your next trip and we will work in bringing you a surprise.
You can also discover our preferred accommodations in the guide "Hotels we love".