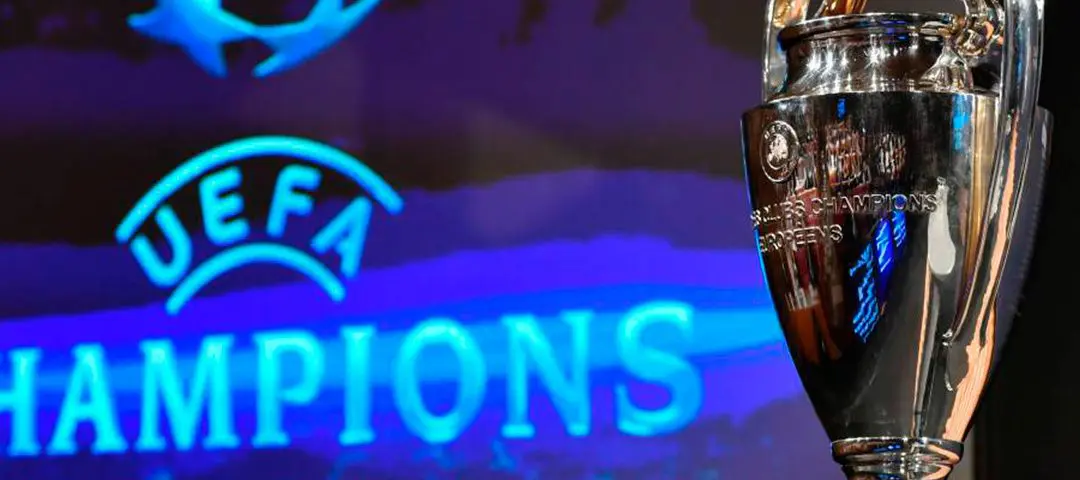 Why you must choose Spain as your 2019 travelling destination
Many people need no further excuse to travel to Spain, but we wanted to quickly present three extra reasons especially for those still pondering in this brand new year: three events which will not happen twice in the near future.
The most important match of the year is played here.
Spain is often and unmistakably and known for its football (aka "the beautiful game") and many visitors to Spain find it difficult not to attend a match when designing their itinerary.
There is, on one side, the famous venues: Santiago Bernabéu or Camp Nou, home to, respectively, Real Madrid and FC Barcelona, which are the ones most on demand with their world-class stars and imposing stadiums. Always a neat choice. There is, however, growing interest for rising local teams, that have attained success not long ago, and their respective cities. Teams like Sevilla FC or Atlético de Madrid and its new stadium called "Wanda Metropolitano". In fact, it is in such a stadium that the Champions League final match will be plated this year. The modern facilities furnishing its official launching, its location in Madrid and the most fitting date of the match (on the 1st of June) make for this event one of the best excuses for preparing your suitcase and heading to Spain. Furthermore, the prospects leave no room for disappointment given that all teams thus far classified are prime and up in the standings of their own leagues: Atlético de Madrid, FB Barcelona, Real Madrid, Liverpool, Manchester City, Juventus, Bayern, PSG… which one do you prefer?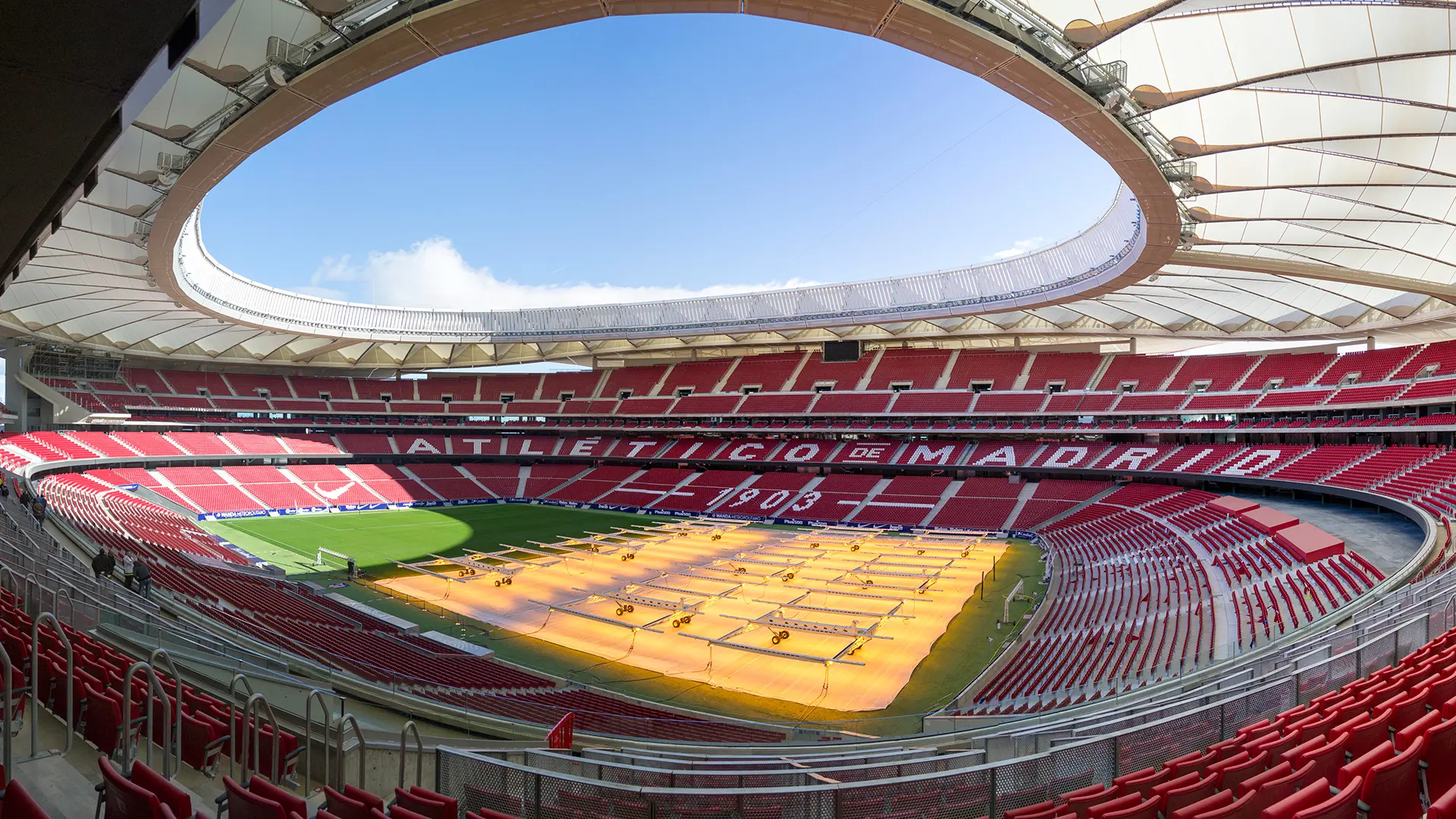 One of our festivities becomes 75 years old… and is going to be spectacular.
Whether you want a 2019 with special experiences, which you thought impossible to live, or you simply want to take the next step in luxury tourism, this is your lucky year. One of the regional festivities in which we offer authentic immersion, Elda's 'Moors and Christians', will reach a milestone at the end of spring.
Moors and Christians are an unparalleled festivity, celebrated mostly in the southeastern province of Alicante, which playfully recreates the historical battles that formerly took place between those two cultures and decided the fate of the country. For a few days the cities and towns celebrating Moors and Christians turn into the scenario of military and embassy parades, solemn encounters and battles with blank cartridges, troop disembarkments, ceremonies and, above all, a cheerful mood. Everyone, regardless of their Moor or Christian attire, enjoys days of joy and communal bliss celebrating across the streets and in private "headquarters" where the party goes on and in which the whole charm of the fiesta is to be discovered.
This 2019 Elda commemorates the 75th anniversary of its local festivities, yet another reason to experience the fiesta as locals do, with their own attires and taking part in events as if you had been born there (something which is barred even to Spaniards from elsewhere). Get ready to live a unique experience and become an active part in these festivities which will this year will shine like never before.
This is your second "excuse".
Dress with the festivity costumes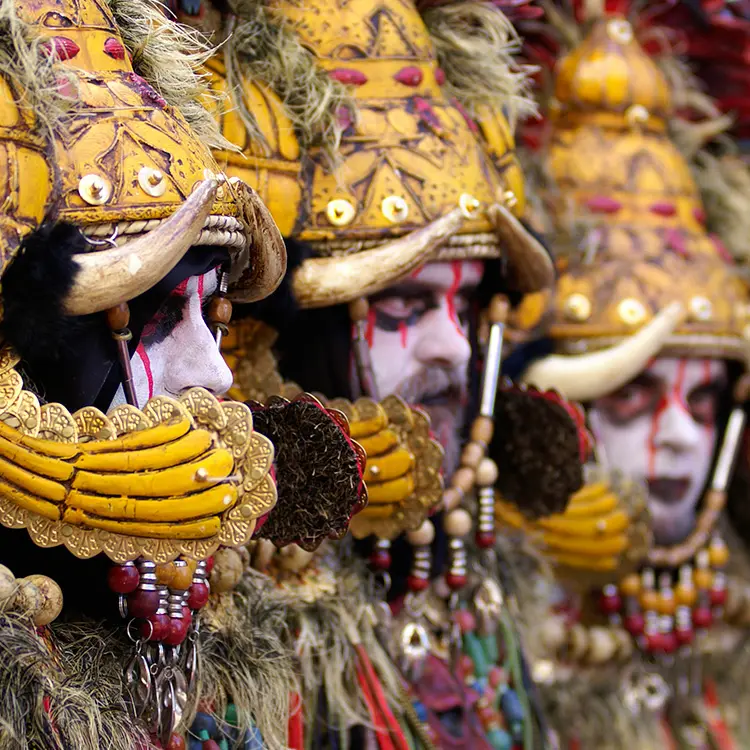 Fight for the control of the city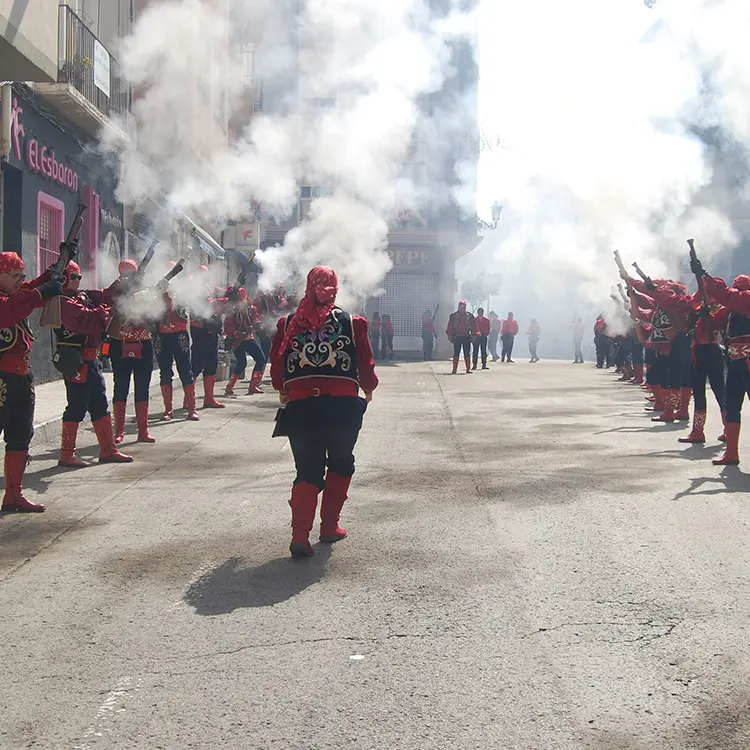 Take part in the big parades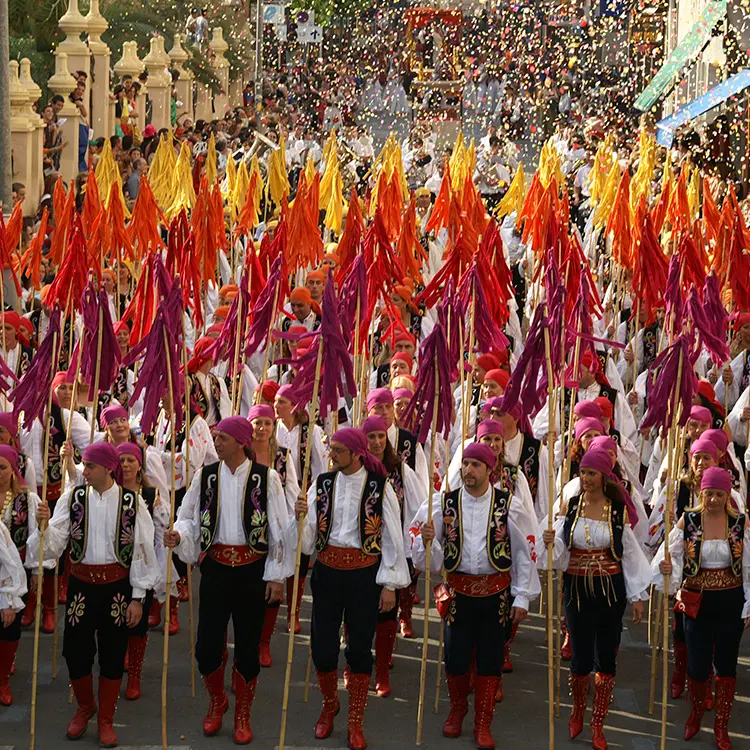 Enjoy parliament of ambassadors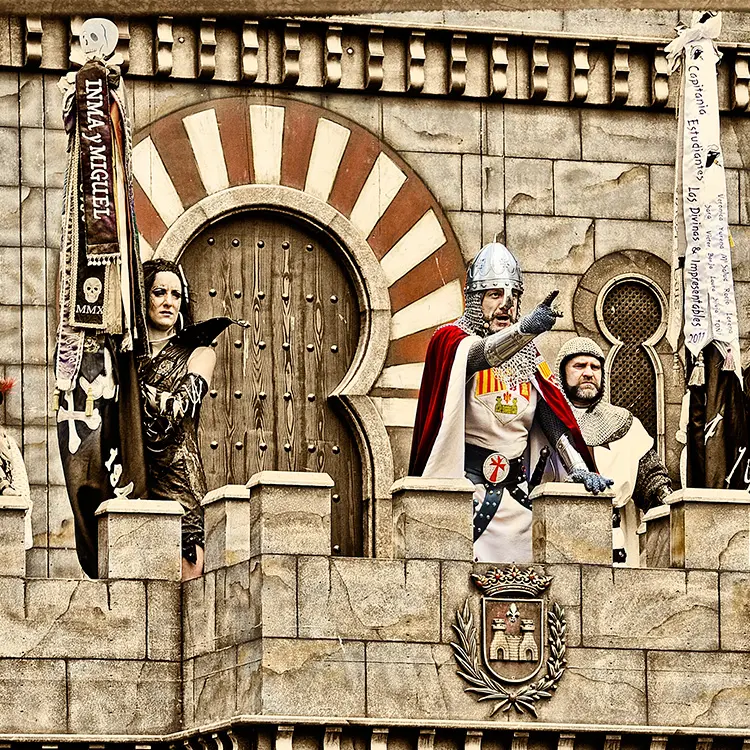 Anniversary for the 'Museo del Prado'.
Madrid's Museo del Prado, with nearly 3 million visitors per year, is the most iconic of the capital and in 2019 celebrates its bicentenary. Soon in Madrid there will be theatre, cinema, dance, literature and art overall which will amuse your stay in the capital like never before.
Furthermore, the prestigious gallery has prepared a packed schedule of more than 100 activities and exhibitions in its rooms and elsewhere, given that it will take its catalogue to other Spanish cities and will fill the whole of the country with art throughout 2019.
Where to begin? The exhibition, called "Museo del Prado 1819-2019", serves as starting point in the celebration of the bicentenary and proposes a tour across its history. Here we will discover the long dialogue between the museum and the society, the trends behind its ever-growing collection and how El Prado became a "place" for national and international writers, intellectuals and artists to reflect about our past and collective identity which is, if we may add, a really decent beginning for the celebrations.
How would you like to visit the museum during its anniversary? We like to visit it accompanied by an expert passioned by art, capable of transporting us back to past epochs as much as communicator of whatever the admiration of such uniques pieces evokes in him. But apart from the option of a guided visit with an art historian we must confess we have also visited El Prado next to a renown Spanish painter who is able to offer a more technical approach, to appreciate the uniqueness of each master painter and appraising in a peerless way the most important works of the ages. Or maybe you would rather visit the museum in exclusive, when the doors are closed to the public...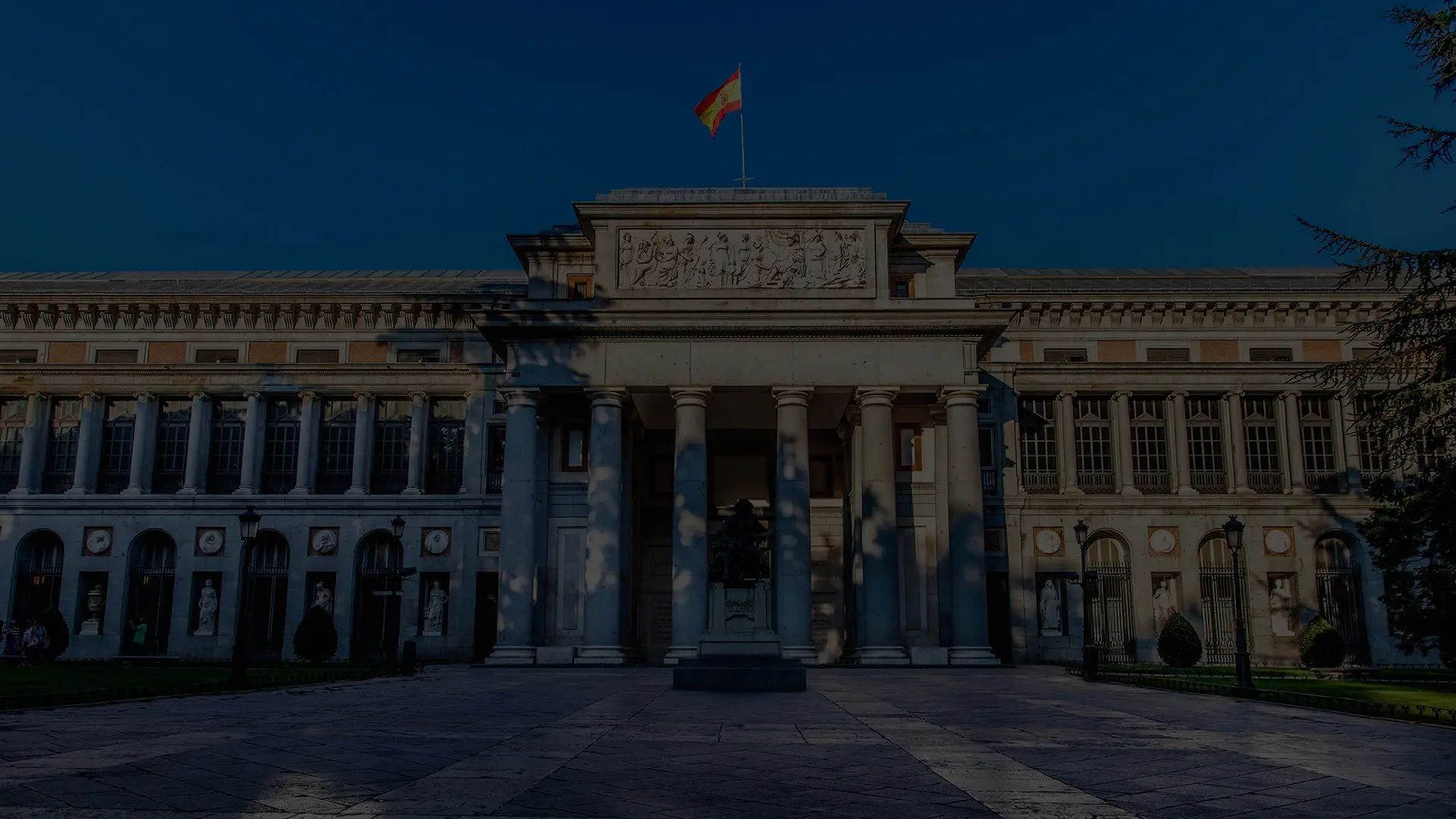 If you have not yet planned this year's holidays get in touch with our travel advisors and start crafting the itinerary you most wish to live through.
Let's plan it!